The well-known actor Tang Guoqiang visited Secure
Views:22 Author:Site Editor Publish Time: 2021-04-15 Origin:Site
April 6, national first-class actor Tang Guoqiang, Xu Wenguang, and Zhang Ge visited the headquarters of Fujian Secure Medical Technology Co., Ltd.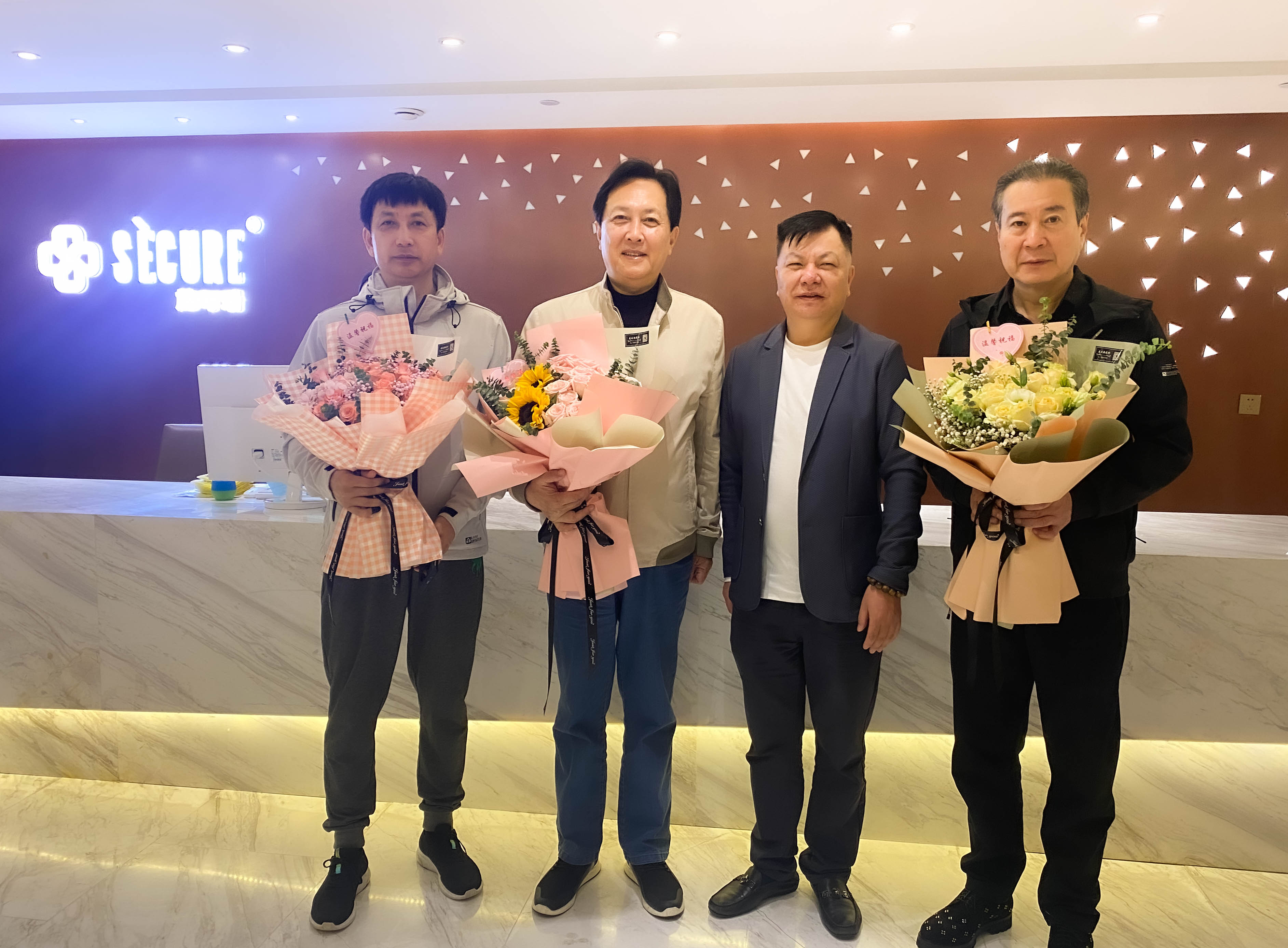 Chairman Jie Yebing introduced the development of the company to Tang Guoqiang. During the visit, Mr. Tang Guoqiang highly praised Secure's products and development process, and said frankly: "It is a very meaningful thing for the elderly to rely on them. If there is an opportunity in the future, we need to communicate more."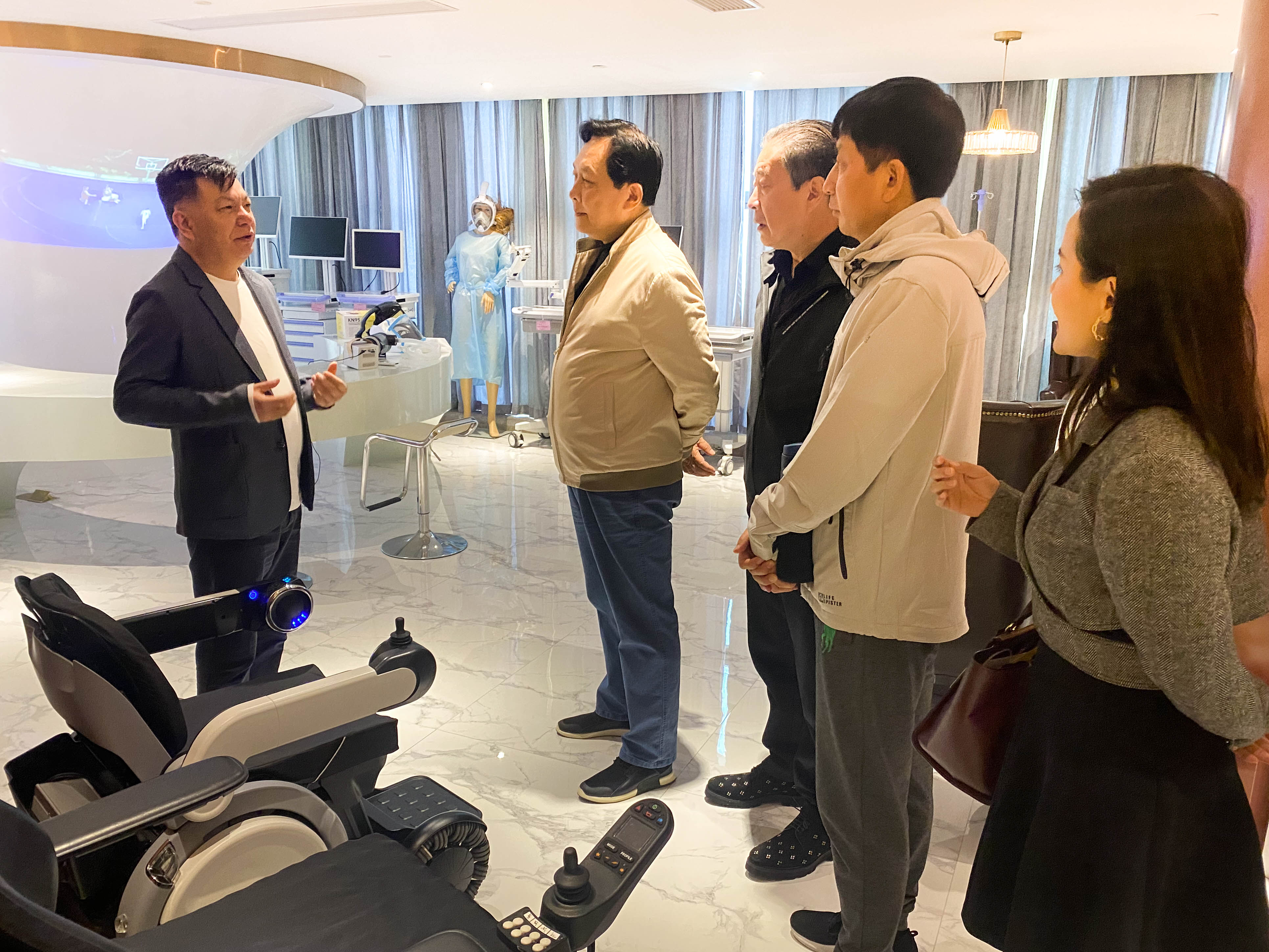 During the visit and inspection, Mr. Xu Wenguang became very interested in the smart scooter products for chairmen and experienced it on the spot. In the process of using, Mr. Xu Wenguang fully felt the convenience brought to the elderly by smart scooters. The IF products that are comfortable to sit on, convenient to move, and equipped with smart systems have attracted praise from visitors. On this basis, the two sides discussed the convenience of smart health products that can bring to life in the future, and they are also the direction of industry development. Provided a lot of constructive comments.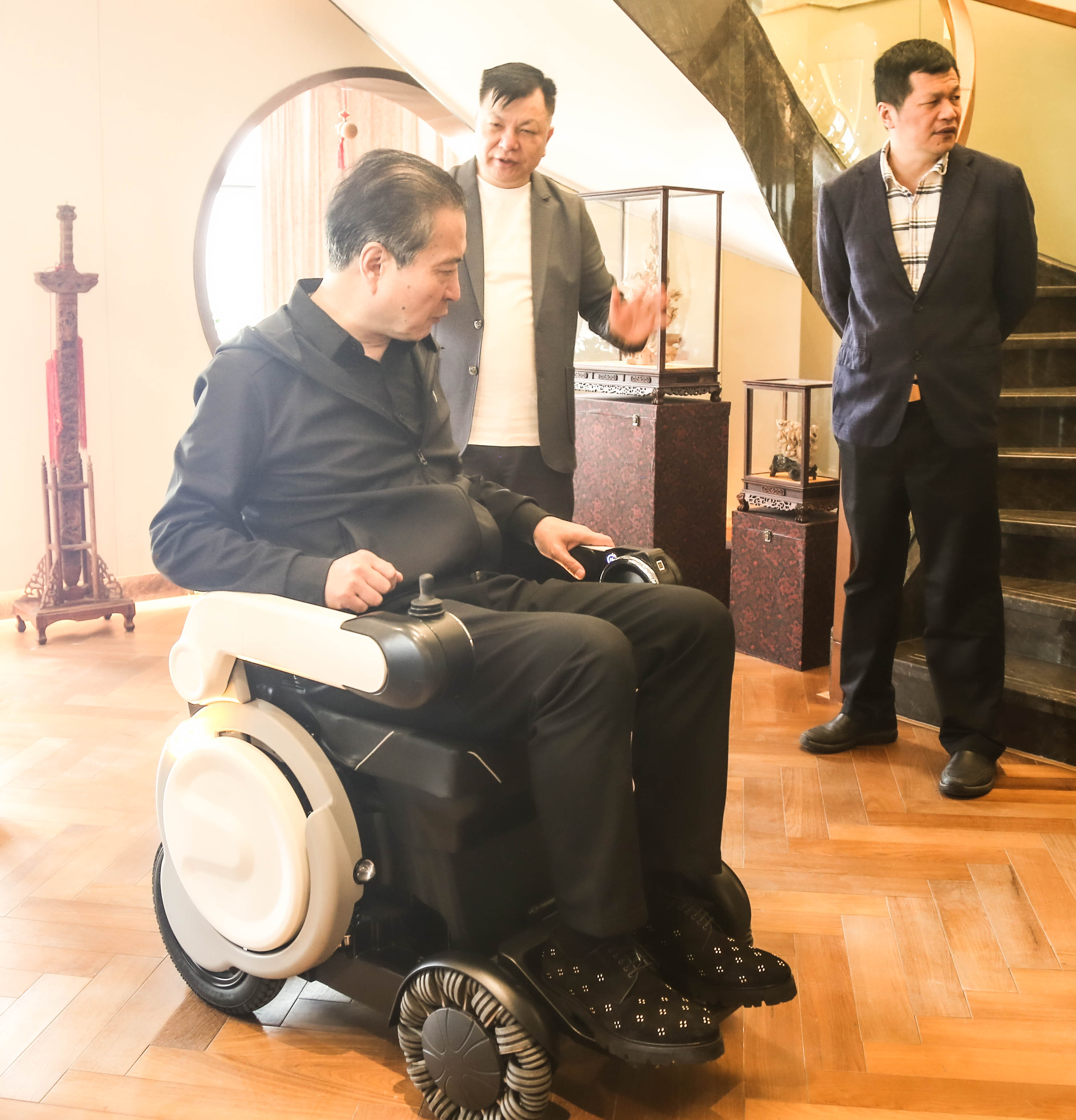 After the exchange, Chairman Jie Yebing invited Mr. Tang Guoqiang to taste tea together in the tea room. The two chatted about the common hobbies of calligraphy and tea, tasting tea and discussing Chinese characters, and had a very happy conversation. Mr.Tang Guoqiang even offered ink on the spot and wrote the words "Always rely on" as a testimony to the friendly exchanges between the two sides.