SECURE Has Joined The MedicalExpo
Views:73 Author:Site Editor Publish Time: 2021-02-05 Origin:Site
SECURE has joined the MedicalExpo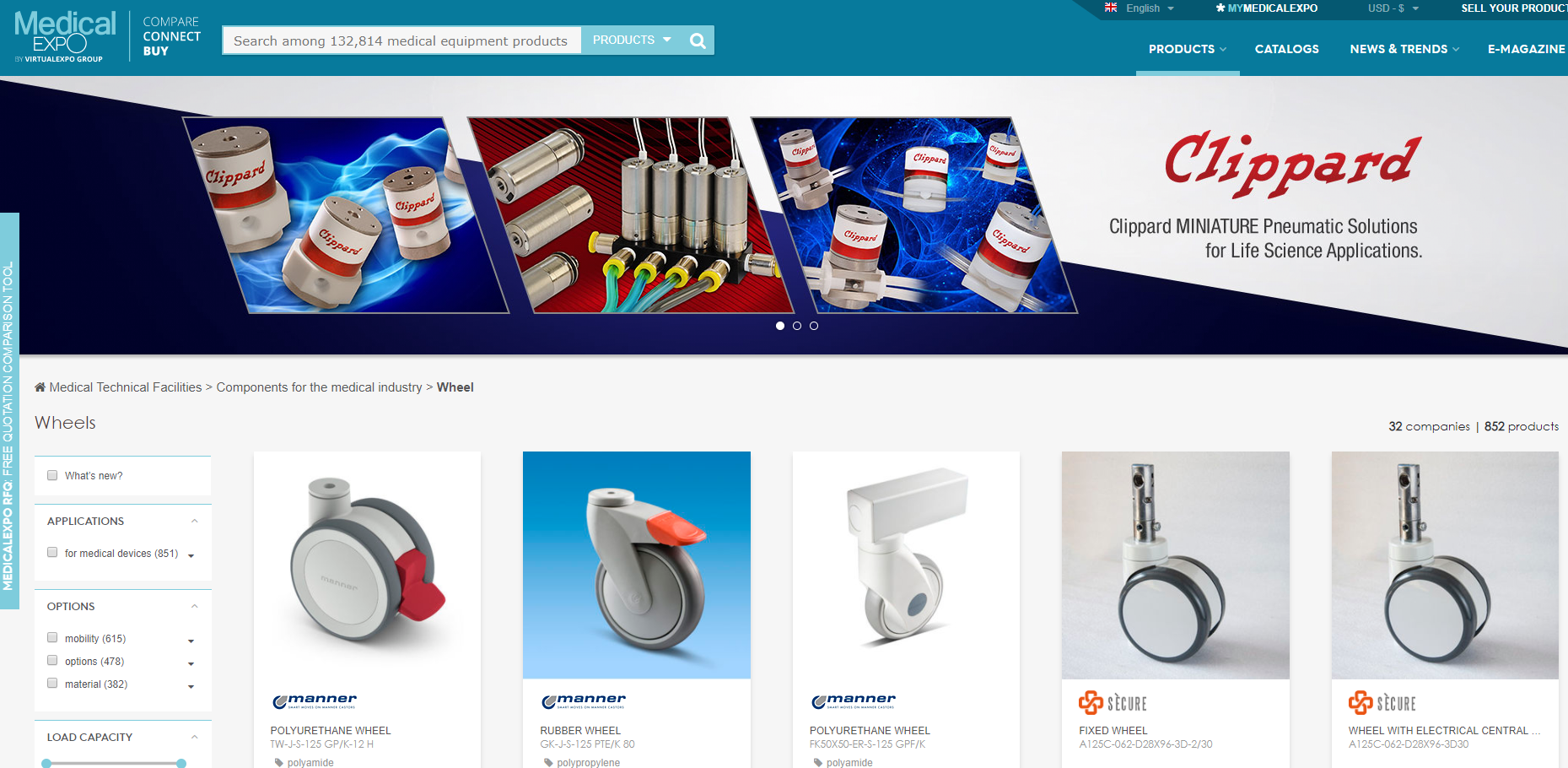 MedicalExpo is an e-commerce platform focusing on medical online exhibitions.
In order to achieve the goal of brand building and promotion in 2021, promote high-quality medical casters and medical cart products to more experts and corporate purchasers, and build brand image, SECURE has joined the MedicalExpo platform.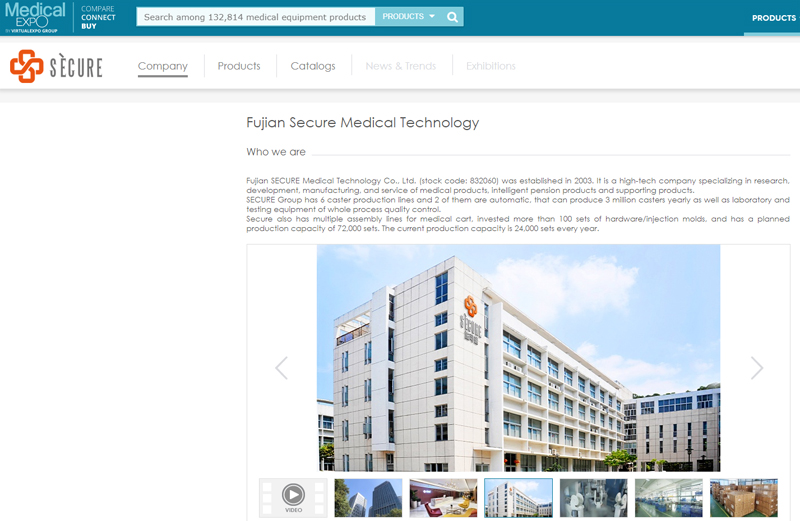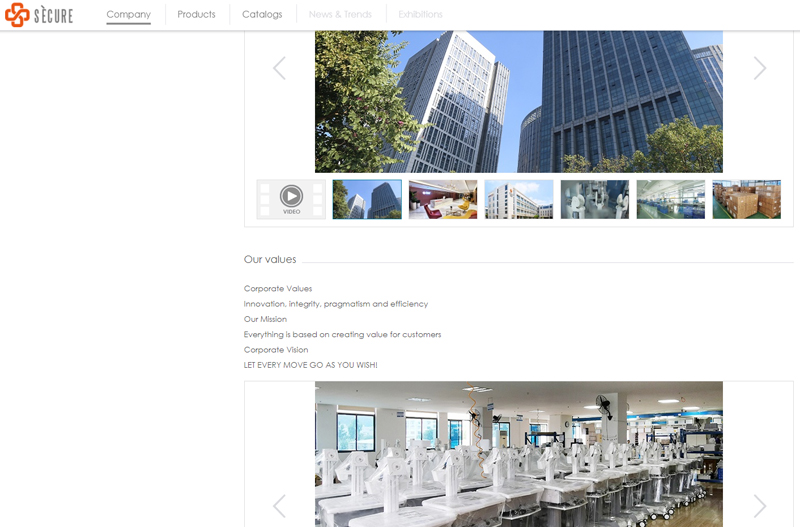 We submitted some materials for the commercial department of the platform to review our corporate qualifications to prove that we are a manufacturer and have our own high-quality brand.
The engineers of the platform uploaded our products for us, and now everyone can search and view our products on the platform.
We uploaded our company introduction, company pictures and videos, and product catalogs so that people can download and view them at any time.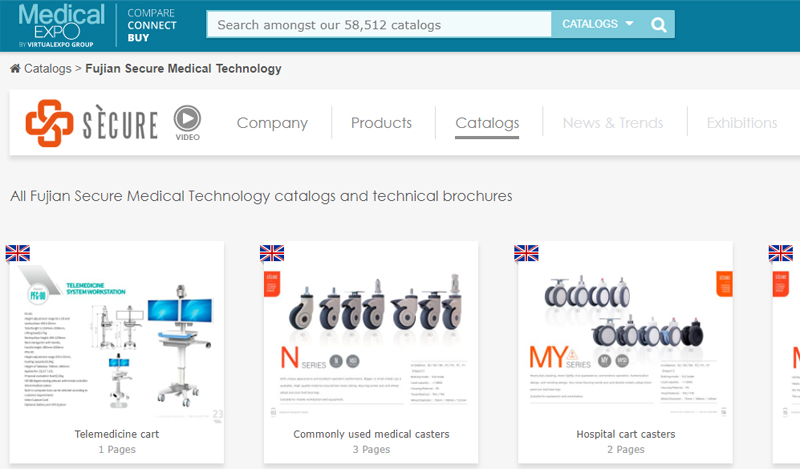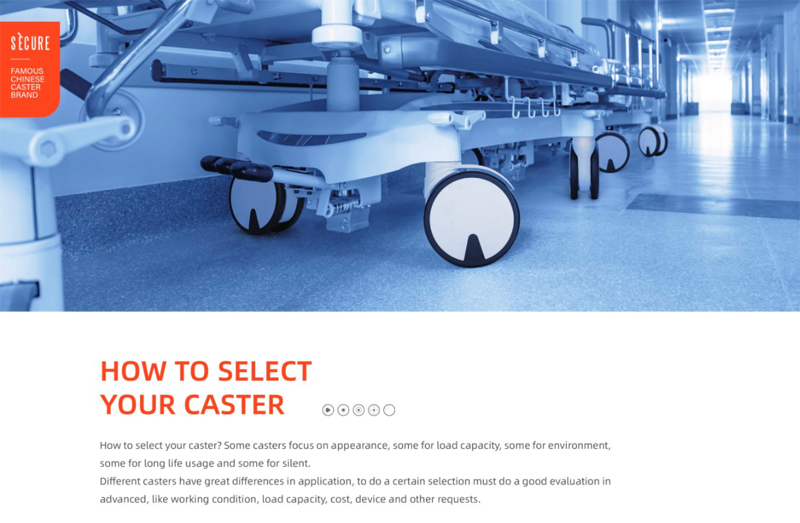 By joining this platform, we hope to showcase our products with more brands in the medical industry and let everyone see our casters and medical carts.
We believe that showing together with excellent medical product brands can make our products better in people's hearts.
If you see a SECURE product, if you are interested in it, then please contact us.